Discover the Ultimate Guide to Used Generators
by Depco Power Systems!
Master the Used Generator Market with Confidence
Download Your Free Guide Below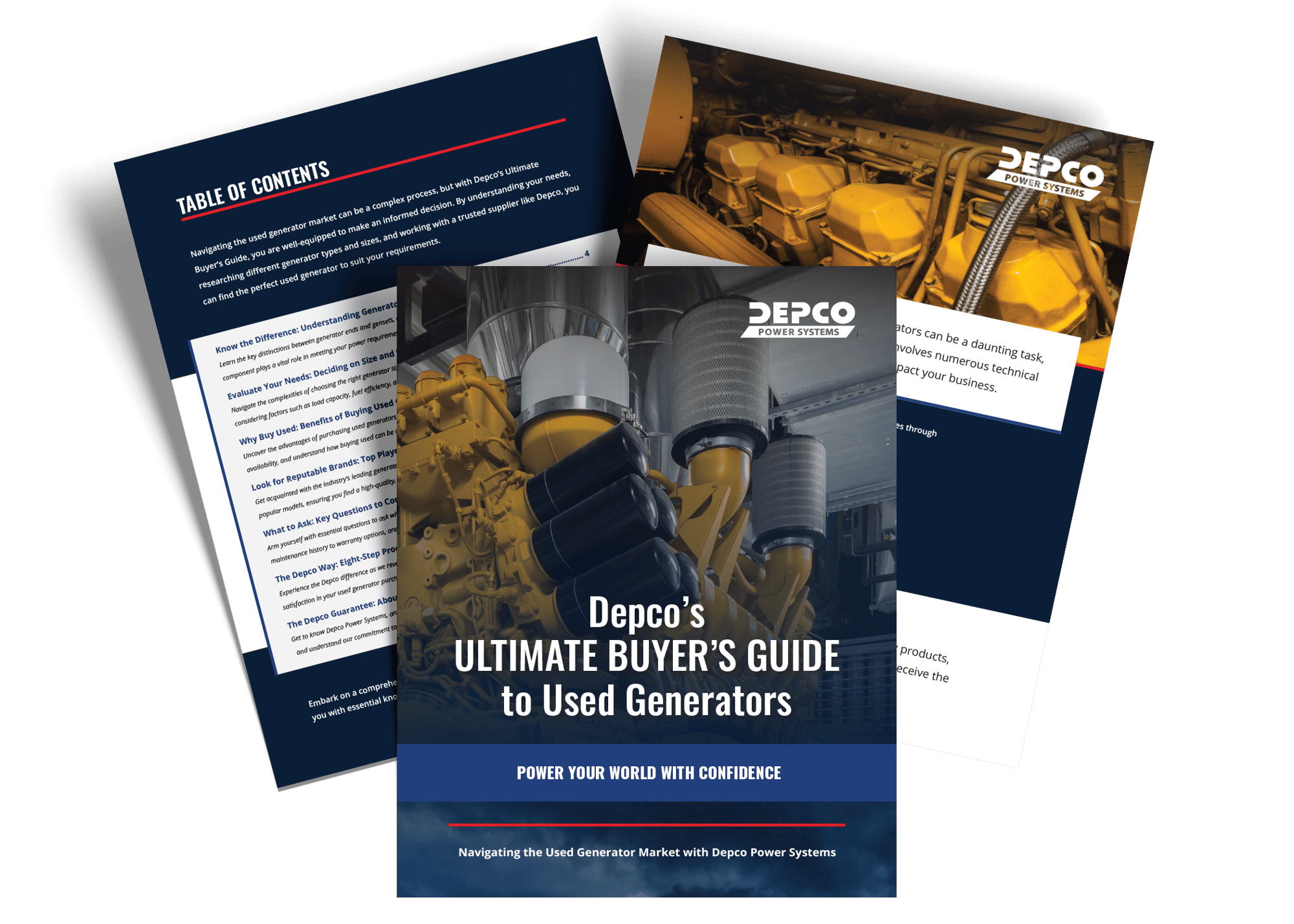 Our E-book covers essential topics, such as:
Understanding generator types: diesel, natural gas, commercial, and industrial

The benefits of buying used generators and how to navigate EPA regulations

Tips for choosing the right size and fuel type for your specific requirements

Essential questions to ask before purchasing a used generator

The Depco Way: our rigorous eight-step process for excellence in buying used generators

Leading generator manufacturers and models in the industry
Why Trust Depco Power Systems?
With over 30 years of experience in the generator industry, Depco Power Systems is your trusted partner for finding the best used generators. Our dedication to providing exceptional customer service, high-quality products, and support throughout the buying process ensures you receive reliable equipment and guidance for your power needs.

Unlock the Secrets of the Used Generator Market



Depco's Ultimate Buyer's Guide to Used Generators will equip you with the essential knowledge and insights to confidently choose the right diesel, natural gas, commercial, or industrial generator for your business. Don't miss out on this invaluable resource.

Download your FREE copy today and take the first step towards powering your world with confidence!